The game - Traxxpad - PlayStation Portable | PSP
750 games PlayStation Portable



---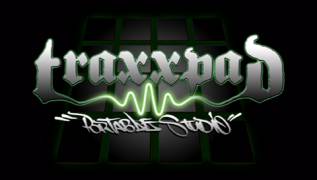 Traxxpad
PlayStation Portable - PSP
Traxxpad for PSP will turn your console into a professional music studio. Traxxpad can simulate keyboards, drums and other musical instruments. Definitive Studios, the developers of the program, are sure that with the help of this application, anyone can create an incendiary melody or make a mix for any song. According to the developer, writing music has never been such a fun and exciting process.
The creators of Traxxpad have provided two main levels of difficulty: in the first, you will compose a future hit by simply pressing buttons and choosing from the available examples; the advanced mode will offer the entire set of tools that a modern recording studio has.
Traxxpad will put at your disposal thousands of musical examples, among which you will find both quite familiar samples and the sounds of exotic musical instruments. In addition, with the help of the PSP microphone, you can record any sound, and then simply insert it into your composition. Finally, an important feature of Traxxpad is the ability to export the results of your work in common WAV and MP3 formats, which you can later burn to a disc or MP3 player.
---
GAME INFO
---
Platform:
PlayStation Portable (PSP)
Developer:
Definitive Studios
Publisher:
Eidos Interactive
---