The game - Winx Club: Join the Club - PlayStation Portable | PSP
750 games PlayStation Portable



---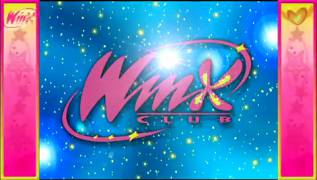 Winx Club: Join the Club
PlayStation Portable - PSP
Magic and miraculous transformations continue! The young sorceress Bloom and her friends have matured and now take their magic club much more seriously. But this does not mean that the time for mischief and games has passed. On the contrary, the young fairy girlfriends have learned new spells and are now ready to have fun from the heart. Join them, and the heroines of Winx Club: Join the Club will gladly accept you into their team! Moreover, they will need help soon.
Winx Club: Join the Club is a fun and exciting journey into the world of magic, sorcerers and fulfillment of the most cherished desires. Good sorceresses will become faithful companions for the players and help them pass all the tests with honor. But before the fun begins, it is necessary once and for all to free the world of Magic from evil. The search for an ancient amulet, exciting mini-games, many new characters and real magic await you on the other side of the screen.
Fascinating story! The events of the game are based on the second season of the famous animation project Winx Club, one of the most popular series on Fox Kids! And this means that the heroes are again waiting for difficult trials, ingenious plot twists, secrets covered in darkness, evil enemies and the obligatory victory of good over evil - is it different in Winx Club?
Bloom's new friends! More and more girls are discovering the talents of sorceresses. But only the strongest of them get into the club of the young heroine. Meet new fairy friends and discover their secret powers!
Fun mini-games for each heroine! Where ingenuity and reaction are needed, magic is sometimes powerless, and even sorceresses sometimes have to rack their brains over the mysteries that stand in their way. Help little fairies solve puzzles and save their beloved world.
Fairies are different! And what Bloom and her friends will become depends only on you! In a special room, each heroine can receive magical items that will help her in exciting adventures. But first, valuable things must be able to win!
---
GAME INFO
---
Game name:
Winx Club: Join the Club
Platform:
PlayStation Portable (PSP)
---