Game description Wipeout Pure - PlayStation Portable (PSP)
In the base 750 games PlayStation Portable



---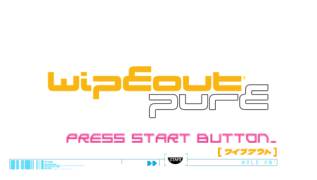 Wipeout Pure
PlayStation Portable - PSP
In 2197 only two things have value & mdash; speed of your anti-gravitational ship and power of its arms. You should become the member of the most prestigious and dangerous racing league of the future & mdash; FX300 Rac_ng League. These are races on survival where the winner receives everything, and won burns down, turning into a stream of the heated plasma.
Unique graphics and visual effects will transfer you to the fantastic world of the future, almost for two centuries forward. The set of the game modes will allow to enjoy the speed of races regardless of that, what is the time at your disposal & mdash; several minutes or several hours.
of 12 new high-speed tracks, created especially for the PSP-version, and 4 updated classical tracks familiar to admirers of the supersonic anti-gravitational W_pEout series on the game which came out for the PSOne platform.
of 8 anti-gravitational ships, each of which has the & laquo;
---
GAME INFO
---
Platform:
PlayStation Portable (PSP)
Developer:
SCE Studio Liverpool
Publisher:
SCEA/SCEI/SCEE
---