The game - World Tour Soccer: Challenge Edition - PlayStation Portable | PSP
750 games PlayStation Portable



---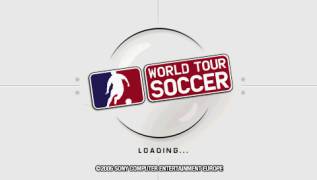 World Tour Soccer: Challenge Edition
PlayStation Portable - PSP
World Tour Soccer is a wonderful sports simulator that will make you feel like a professional soccer player. Fight for every centimeter of the field, defend the goal zealously, play every match as if it were decisive! This is how football should be, to please both the players and the fans.
Features of World Tour Soccer: Challenge Edition (PSP)
Lead your favorite team to unconditional victory! The game features 200 official clubs and teams from around the world, while the names, images and names of the players are fully consistent with their real prototypes. In this game, everything is like in real football: handling the ball, dribble of the opponent, one-on-one exits and yellow cards.
As you level up as you play, you'll unlock access to new modes, stadiums, players, and teams. Points will be awarded for accurate shots and passes, assists, goal defense and stealing the ball from opponents. Thanks to the realistic graphics, you will completely immerse yourself in the gameplay!
In a variety of game modes, you can hone your game technique, play a quick match and replay historical matches. In multiplayer, up to two players can simultaneously converge on a Wi-Fi network. Also, you can fight with a virtual opponent and record the result of the game, and then friends will try to beat your record.
---
GAME INFO
---
Game name:
World Tour Soccer: Challenge Edition
Platform:
PlayStation Portable (PSP)
Developer:
SCE London Studio
---