The game - Worms: Open Warfare - PlayStation Portable | PSP
750 games PlayStation Portable



---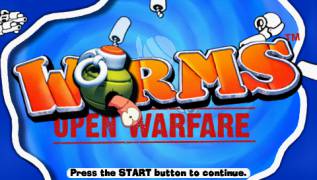 Worms: Open Warfare
PlayStation Portable - PSP
While retaining the signature humor and unique turn-based gameplay mechanics, Worms: Open Warfare brings the legendary series back into two dimensions. Everything that glorified the cult game in the mid-90s, the developers embodied in the PSP version. It will not be boring!
Game features:
- Classic two-dimensional gameplay;
- New types of weapons;
- Unlimited number of randomly generated maps.
---
GAME INFO
---
Game name:
Worms: Open Warfare
Platform:
PlayStation Portable (PSP)
---