The game - Brunswick Pro Bowling - PlayStation Portable | PSP
750 games PlayStation Portable



---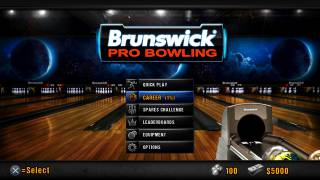 Brunswick Pro Bowling
PlayStation Portable - PSP
Brunswick Pro Bowling is an excellent bowling simulator that allows players to choose all the features and accessories on their own in order to win the cup in the end. In the Career, players will go from amateur to professional, competing with other competitors, as well as participating in various tournaments. Up to four players can face off in Multiplayer.
---
GAME INFO
---
Game name:
Brunswick Pro Bowling
Platform:
PlayStation Portable (PSP)
Developer:
Point of View, Inc.
Publisher:
Crave Entertainment
---