The game - WWE SmackDown! vs. Raw 2006 - PlayStation Portable | PSP
750 games PlayStation Portable



---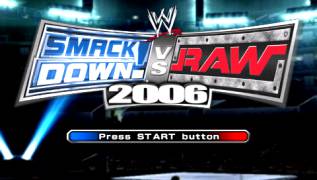 WWE SmackDown! vs. Raw 2006
PlayStation Portable - PSP
3D wrestling, with a well-designed fighter movement system that makes the game almost a simulation, not an arcade. There are many fighters available to play, each with their own fighting style. As the competition progresses (of course, if you win), the skills of your chosen fighter will develop and improve.
WWE SmackDown vs. RAW is based on popular television wrestling shows broadcast in over 100 countries around the world. In the PSP version, the game will use all the technological capabilities of the console. It will be able to link to the PlayStation 2, so that owners of both consoles will be able to unlock the power-ups hidden in both games in the series.
In addition, multiplayer mode is supported for 4 players at the same time using Wi-Fi wireless technology.
---
GAME INFO
---
Game name:
WWE SmackDown! vs. Raw 2006
Platform:
PlayStation Portable (PSP)
---