The game - Carol Vorderman - PlayStation Portable | PSP
750 games PlayStation Portable



---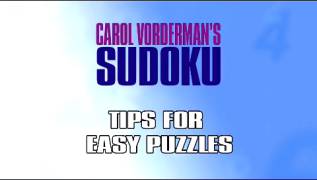 Carol Vorderman
PlayStation Portable - PSP
Let the best Sudoku expert, the charming Carol Vorderman, show you how to play and win the Japanese game that drives the world crazy.
Through high quality videos, Carol will show you:
- Introduction to Sudoku: Learn the origins and rules of this popular puzzle game.
- Step by step tutorial: Carol will guide you through the entire puzzle, from start to finish.
- Useful tips for all levels of the game.
- Exceptional Videos: Over 30 minutes of video from Carol Vorderman. Over 1 million unique Sudoku puzzles.
- Ask Carol: If you can't beat her, ask her. If you are really stuck, Carol will solve any Sudoku puzzle for you.
Many ways to play:
- Classic: Original Sudoku is the best!
- Career: Earn your Sudoku black belt, and the right to challenge Carol.
- Challenge Carol: Can you play better and become a Sudoku master?
---
GAME INFO
---
Game name:
Carol Vorderman
Platform:
PlayStation Portable (PSP)
Developer:
Empire Interactive
Publisher:
Eidos Interactive
---