The game - Championship Manager - PlayStation Portable | PSP
750 games PlayStation Portable



---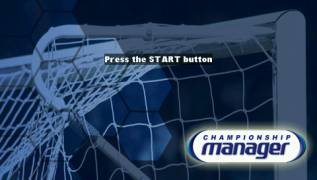 Championship Manager
PlayStation Portable - PSP
There is an opinion among fans that major league managers are sitting out their pants in vain. It seems to many that they themselves would easily lead their favorite club to victory. But it's not! Calculate the budget, competently conclude contracts with players, hire staff and conduct all the necessary training, and then ... enlist the support of sponsors, set the team up for victory and win the championship gold! About what is really going on behind the "backstage" of the football field, you will learn from the Championship Manager 2007. The game will erase the conjectures and stupid fantasies of amateurs!
Get ready to plunge headlong into the everyday life of football management. This time the fight will be really hot. Leaders of football teams do not know rest, peace and sleep! It is not smart. Young and daring clubs make their way to the top lines of the standings, experienced players sign contracts with competitors, eminent media make unflattering predictions ... There is something to earn a migraine from! But they write you off early. The real intrigue of Championship Manager 2007 is just beginning!
Only fresh information! A lot has changed in the new season: club line-ups, team ratings, player prices and match schedules. The latest information is at your disposal. Learn to use it wisely!
Your club deserves the best! A new player exchange system will help you choose the right squad. With it, you can easily get rid of unnecessary players and recruit real stars to the team! Just don't forget to arrange checks for newcomers - before a responsible match, you need to be 100% sure of them!
Money to win! In modern football, the outcome of the championship depends not only on the athletes. Future winners, first of all, need good sponsors and astronomical financial injections. But remember: the richer and more successful the club, the more pressure is put on it ...
The team needs a leader! Only you are able to give the right advice to the players in time, inspire them during breaks, praise or scold them at the planning meeting. Develop an overview game plan and follow its precise implementation. Only strict consistency and timely adjustments will allow you to snatch victory from a strong opponent!
Follow the field! With new camera positions and multiple replay settings, no corner or foul is left unattended. To understand the controversial moment is simple - just rewind the recording of the game back.
---
GAME INFO
---
Game name:
Championship Manager
Platform:
PlayStation Portable (PSP)
Publisher:
Eidos Interactive
---