Sega 32x - Game console of the Sega (32X) company
Towers II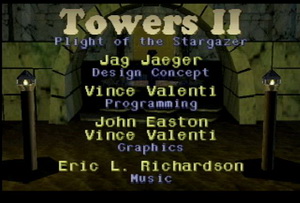 JAG
---
---
Clock Tower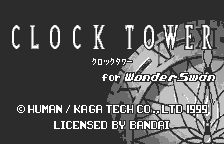 WS
---
There are 35 Sega 32x games in the database


Use the Navigator to find a game
Sega 32x (32x)
Sega 32X can only be used with the Sega Mega Drive or Sega Mega Drive II, it connects via a standard connector for game cartridges, however, requires a separate power supply and cable, connecting it with the Sega Mega Drive. The Sega 32X can in addition to their own cartridges to play as well usual cartridges Sega MegaDrive, allowing you to use the module 32X permanently, although there are exceptions, such as game Virtua Racing for the Sega MegaDrive doesn't launch after the 32X module. Also through the module cannot run 32X Sega Power Base Converter — addition, allowing you to run the cartridges from the 8-bit console Sega Master System.
the 32X can also be connected to the console Sega Multi-Mega, but it is physically inconvenient because of mismatches of sizes and shapes of boxes. Even a 32X blocks the CD drive Sega Multi-Mega.
Most games for the 32X system can be launched only on consoles with the same region of the distribution. This occurs because of a mismatch of video formats and other technical specifications.
All the games for the 32X, except for the one released in Japan was also released in the United States. The only game not sold in the US — Sangokushi IV.
---