Capcom Play System 1 - collection of all games on the letter G
There are 33 Capcom Play System 1 games in the database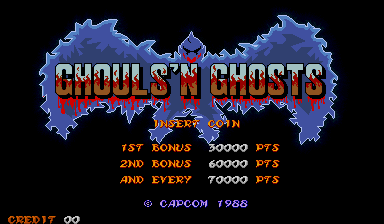 Game description missing.
---
Capcom Play System 1 (CPS1)
Capcom Play System 1 (CPS1) is a slot game from Capcom , which debuted in 1988. Main hits of this system are: King Of Dragons, Knights Of The Round, Three Wonders, Captain Commando, The Punisher , Saturday Night Slam Masters, Final Fight, Cadillacs And Dinosaurs, Warriors Of Fate and, of course, Street Fighter II - The World Warrior , which became a hallmark of Capcom and the heroes who still live in the continuation of this immortal game.
Specifications:
Main CPU: Motorola 68000 @ 10.0 MHz
Co-Processor: ZiLOG Z-80 @ 4 MHz
Sound chip: Yamaha 2151 YM @ 3.57958 MHz + MSM OKI 6295 @ 7.576 kHz or Q - Sound @ 4 MHz
Number of colors: 4096
Resolution: 384/224
---