Game Boy - portable Gaming console of Nintendo (GB)
---
---
---
There are 1340 Game Boy games in the database


Use the Navigator to find a game
Game Boy (GB)
The first Game Boy was released in 1989, as continuation to the known pocket games of Nintendo Game & Watch (known in the USSR and Russia on the clones under the names of "Nu, pogodi!", "Mysteries of the ocean", etc.) It was the first popularnatural gaming system, and many companies tried to repeat the success of the Game Boy, but no one to do this and failed.
The secret of success was simple with only one hand: black and white miniature screen 160×144 pixels, stereo sound on four channels and a function of GameLink.
Every time, if for any reason sales of the Game Boy was waning, Nintendo released a new variety of the Game Boy, again to increase sales. Thus, in November 1996 there was the Game Boy Pocket which was smaller by 30% than its predecessor, but with a larger screen and with only two AAA batteries. Was later released for Game Boy Color coloured screen, then the Game Boy Advance.
Technical characteristics of the Game Boy (GB)
Processor: Sharp LR35902 DMC-CPU, 8-bit (strongly simplified version of the Zilog Z80 manufactured by Sharp), at a clock frequency of 4,194304 MHz
Memory:
- Main memory: 64 kbit (8 KB)
- Video memory: 64 kbit (8 KB)
Screen size: 2,6" (66 mm)
Resolution: 160×144 pixel
The maximum number of sprites: 40, but not more than 10 in one row
Sprite sizes: 8×16 or 8×8 pixels
Horizontal scan: 9198 kHz
Vertical scan, 59,73 Hz
Sound: 4 channel stereo
Power: DC6V 0.7 W — 4 AA batteries
Dimensions: 148×90×32 mm
Weight (with batteries): 394 g
Max/min cartridge capacity: 256 kbit — 4 Mbit (32-500 KB)
Accessories Game Boy (GB)
Game Boy Pocket Sonar device for locating fish under the water. Included a mini-game about fishing.
Game Boy Camera and Game Boy Printer — a printer to print screenshots, camera for black and white images. The kit includes some games.
Super Game Boy is a plug-in cartridge for the SNES that allows you to play games from Game Boy to the TV.
Transfer Pak is a device for exchanging data between games from the Game Boy Color and Nintendo 64.
Game Link Cable — allows you to combine two consoles to play in multiplayer mode.
Game Boy Four Player Adapter — allows you to combine up to four consoles for multiplayer games.
Game Boy Battery Pack — additional battery for 4-5 hours of play.
Syd of Valis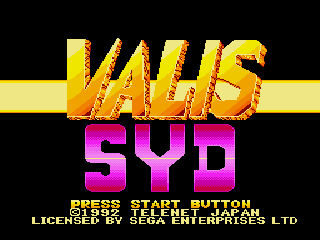 GEN
---
---
Snowboard Kids
N64
---
---