Game Boy Advance - collection of all games on the letter Q
Warzard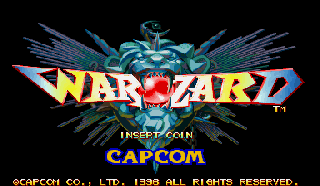 CPS3
---
Puzzle Link 2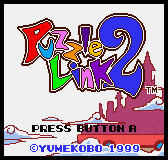 NGPC
---
Megaman IV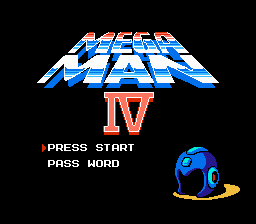 NES
---
There are 1897 Game Boy Advance games in the database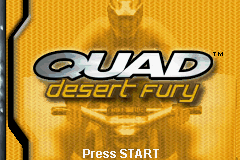 Game description missing.
---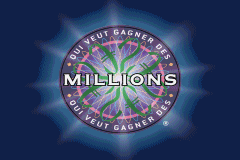 Game description missing.
---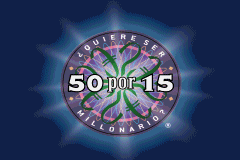 Game description missing.
---
Game Boy Advance (GBA)
The Game Boy Advance was first shown at the Spaceworld exhibition in Tokyo August 24, 2000. In Japan, console Game Boy Advance went on sale on March 21, 2001 at a price of 9800 yen (about 100 USD); in the U.S. sales began later. The console has retained compatibility with Game Boy and Game Boy Color. For consoles, there are both 2D and 3D games (e.g. Need For Speed, Serious Sam Advance, etc.)
In 2003 Nintendo released the Game Boy Advance SP is a more compact option in the form factor clamshell, with lighting and battery charging. Game Boy Advance SP had a few limited editions (Famicom edition Mario Limited Edition Pak, Pak Zelda, Final Fantasy Tactics edition, etc.)
In 2005 came the Game Boy Micro is another compact version of the Game Boy Advance.
Specifications
CPU: 32-bit arm7tdmi at a frequency of 16.78 MHz and Z80 at 8 MHz.
RAM: 32 Kbytes, 256 Kbytes of external RAM
Videoozu: 96 KB
Drives: cartridges 4-32 MB.
Screen: TFT, 240×160 pixels, 32 768 colours, diagonal is 74 mm.
Controls: d-pad (+), shift L and R buttons A and B, SELECT, START.
Optional: Smooth volume control, headphone output (Jack 3.5 mm Mini-jack). Works with cartridges from the Game Boy and Game Boy Color. Serial port. Has the ability to connect up to 4 consoles in one network. Powered by 2 x AA AA batteries (3 volts).
There was also a very rare model with TV-out and permanent backlight in the classical case.
Gun Fright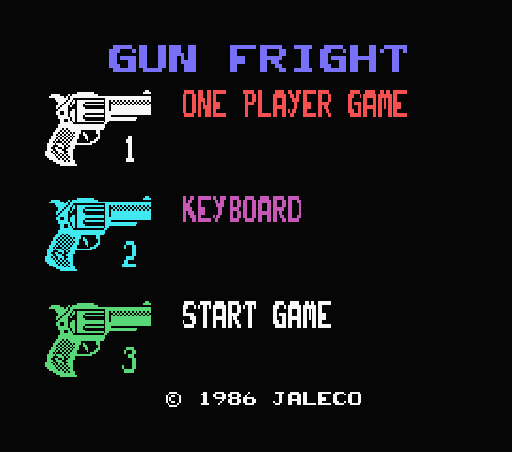 MSX1
---
---
Moon Crystal
NES
---
---