Intellivision - Mattel Intellivision game console (INTV)
Maison Ikkoku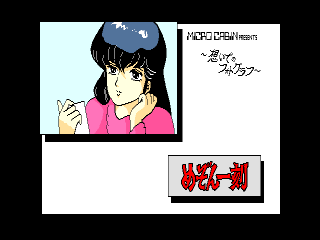 MSX2
---
---
T&E Virtual Golf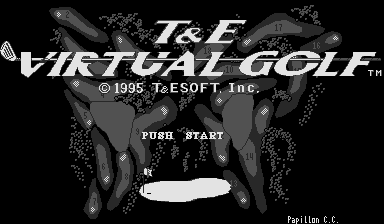 VBOY
---
There are 163 Intellivision games in the database


Use the Navigator to find a game
Intellivision (intv) - games, descriptions
Intellivision - game console, released on the market by Mattel in 1979. The development of the console began in 1978, less than a year after its main competitor - Atari 2600. The name of Intellivision made up of the words & laquo; intelligent television - intelligent TV.
History
Creating Intellivision began, as is the case with many other gaming consoles 80s, influenced by higher sales Atari VCS. Reset the king from his throne company Mattel had intended using sufficiently advanced at the time graphics, good games (mostly sports) and the main & laquo; options & raquo; - keypad, a child's toy turns into a full-fledged home computer.
We can not say that the idea was a complete failure. The first batch of 200 000 copies was sold out in a very short time, with a significant role in this was played by the above-mentioned keyboard that Mattel promised to release a little later. However, those who hoped to read on Intellivision taxes (Quote from the commercials) were disappointed because they expect the 90-button keypad and never saw the light. Production of keyboards was curtailed after a brief period of trial sales due to frequent breakdowns and inconveniences in use. Instead, in 1982, it was released a device called Intellivoice. Being connected to the console, this module gave vocal support some games, then what was the thing quite unique. At the same time on the shelves and got the second revision of the console itself, not very imaginatively called Intellivision II. Of the original version of it differs altered body design and lower price (the purpose of remaking itself and was to reduce the cost of production). Another curious feature was the presence of specific instructions in the ROM of the system, prevents the use of cartridges from the company Coleco.
A year later, at the exhibition Consumer Electronics Show, the public was presented Intellivision III prototype. The new console has built-in voice module, unlimited color palette, 6-channel audio, a large memory capacity and compatibility with all games of the original Intellivision. Later, announced the system was renamed the Entertainment Computer System, and to the list of promised features to add a printer, keyboard and adapter allows you to run games from the Atari 2600.
But this ambitious plan a few months after the presentation of the game fell victim to the crash of 1983, resulting in left the market giants such as Atari and Coleco. Their example was followed and Mattel, sold all rights to their company's console INTV, organized by former employees of Mattel. Last released another modification of consoles, calling it Super Pro System, which is sold without success until 1990, having during this time, among other things, for her release 35 new games.
---
---
Mickey Mania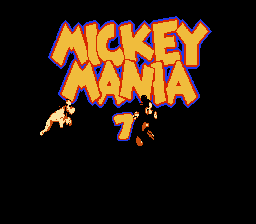 NES
---
---