750 games PlayStation Portable



---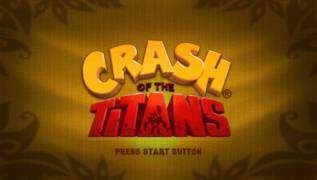 Crash of the Titans
As folk wisdom says, "good is always punishable." One has only to pacify the next villain, as he will certainly harbor in his soul an insidious plan of revenge in order to destroy his "offender". So the ancient enemies of the cheerful Crash - Neo and Nina Cortex - conceived a cunning operation in order to annoy the tireless fox. Moreover, instead of attacking openly, they decided to strike from behind. The villains have turned all the animals of Crash Island into horrible monsters!
This time, the little fox will have to solve the most difficult riddle, because his enemies are strong and agile. But the hero does not lose heart and goes on an adventure full of dangers, where he will have to play not one, but many roles. To defeat the monsters, Crash must inhabit their bodies! Thus, in each fight, he receives new abilities borrowed from outlandish animals.
Game features:
- Change enemies like gloves! During the whole journey you will meet more than fifteen different monsters. You can take control of each of them, having received a rich set of unique abilities. Breathe fire, make earthquakes - the locals are dangerous in anger! Use the power of one monster to defeat another.
- New tricks. For the first time in the history of the series, Crash learned acrobatics and special moves. He develops useful skills in battles and learns new tricks. Carefully look under your feet: from time to time, a traveler comes across artifacts that can endow him with one or another useful skill. Use them wisely!
- Closer to the sky. The fox cub has learned to climb tall trees, swing on a tightrope and jump from a springboard, all of which open up new ways to solve problems and explore the world.
- More fun together! At any time, a friend can join you in the role of Carbon Crash. Stop the chaos around you together!
---
GAME INFO
---
Game Name:
Crash of the Titans
Platform:
PlayStation Portable (PSP)
Developer:
SuperVillain Studios
Publisher:
Sierra Entertainment