750 games PlayStation Portable



---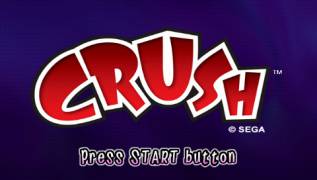 Crush
Crush is a quirky, really fresh and fun puzzle game. All sorts of tasks for the time, requiring quick wit and attention, secrets, bonuses and funny surprises - here you will find everything that glorified the genre. Bright, catchy graphics clearly show that Crush is a game for optimists!
The name Crush, which means "crush", fully justifies the meaning of virtual tasks. The hero makes his way through 3D scenes, turning them into flat 2D backgrounds. For his destructive activities, he uses various tools, the skillful management of which will allow you to find the keys to the next episodes hidden from the eyes. After all the secrets are discovered and the path is open, the damaged environment needs to be restored to its original form.
Imagination is your main asset! Moving parts of the scene is easy, but you need to remake the surroundings according to a certain scheme, otherwise you will not find vital bonuses. Solving puzzles will require a sharp mind and constant switching between two-dimensional and three-dimensional world.
Entertainment is always with you! You can take Crush anywhere! A funny puzzle will help pass the free hours of fun - fortunately, it will take more than one day to complete forty different episodes.
Mysterious Hero! Your alter ego is a very unusual character with an amazing story!
Changing world! The continuous transformation of volumetric scenery into flat pictures is unusual in itself, but the design of the environment deserves your attention. Unexpected images and bold improvisation of the artists create an atmosphere of a bright, colorful dream!
---
GAME INFO
---
Platform:
PlayStation Portable (PSP)