750 games PlayStation Portable



---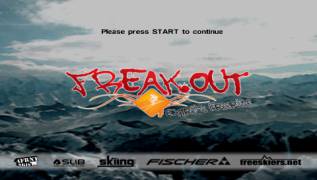 Freak Out
Welcome to the most dangerous ski slope in the world. Forget what a ski track is, in front of you are 2000 meters of sheer steepness, numerous turns and at least 20 places where you can break your neck. To go down from it - to prove that instead of blood you have pure adrenaline. The most desperate madmen challenge the snow giant every day - outplay them!
Freak Out: Extreme Freeride is a game for fans of extreme sports. No limits, you can ski across an avalanche, jump off high cliffs...etc. Only you will decide where and how you will ride.
What will be stronger, the steel of your nerves or hundreds of tons of frozen water? The answer to this question can only be found there, on top of the mountain ...
Features of FreakOut: Extreme Freeride:
- 30 hours of gameplay, single races, career mode, multiplayer;
- 6 skiers with an extended skill set and individual riding style;
- 4 different landscapes;
- Modes "Long jump", "Free descent", "Competition" and others;
- 16 types of dizzying jumps;
- More than 30 available items of equipment;
- Multiplayer mode for up to 8 players.
---
GAME INFO
---
Platform:
PlayStation Portable (PSP)
Publisher:
JoWooD Productions