750 games PlayStation Portable



---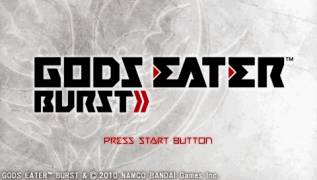 Gods Eater Burst
God Eater Burst is an updated version of the PSP-exclusive God Eater released in 2009 and became a real hit. Near future. Huge god-like monsters, the Aragami, have invaded Earth. When people had already lost hope of deliverance, the biochemical corporation Fenrir created the God Arc, a weapon capable of destroying the invaders. In God Eater, the player will take on the role of a fighter of elite troops, created specifically to deal with intruders. The tasks of the "God-fighters" include not only the elimination of the enemy, but also the collection of materials that will allow a comprehensive study of the aliens. However, as you know, trouble does not come alone. Against the backdrop of the invasion, a grandiose conspiracy was organized that could drastically and irreversibly change the fate of all mankind.
* Impressive dynamic battles with giant monsters - both alone and in a team with up to three other fighters in direct connection mode.
* God Arc's unique weapons can be transformed into a sword, a pistol, and a "predator" form that literally devours aliens. When using the latter option, the hero's parameters will also improve for a while, and special charges will allow you to carry out attacks of incredible power.
* Free modification of weapons, ammunition and defenses, as well as character abilities will make your hero unique.
* Over 100 exciting missions and 35 enemy types.
* Over 90 in-game cutscenes illustrating the dramatic story of humanity's survival in a nightmarish post-apocalyptic world.
* A new avatar trading system - Avatar trading system - will allow you to use characters created by other players as companions in your game, as well as exchange items with friends.
* Thanks to a completely redesigned artificial intelligence, players will be able to give orders to support characters and use different strategies.
* New types of faces, hairstyles, costumes - everything to create unique characters.
---
GAME INFO
---
Game Name:
Gods Eater Burst
Platform:
PlayStation Portable (PSP)