750 games PlayStation Portable



---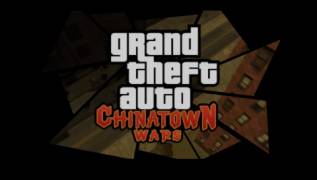 Grand Theft Auto: Chinatown Wars
Description: GTA Chinatown Wars is a new breath of the series, which brought new immersion opportunities to the world of Grand Theft Auto. The player will make their way through the streets, which reveal an epic story of crime and corruption within the Triad. You will find an unprecedented depth of the plot, which has already become the face of the series.
Game features:
# True game in the spirit of the series - sandbox, open world, rich criminal history;
# Rated M;
# Isometric view with the ability to rotate the camera 360 degrees;
# PDA menu with email, contacts, map, audio player, GPS navigation system, statistics;
# Statistics uploaded to Rockstar Social Club via Wi-Fi;
# Arcade short missions that brighten up the existence of the hero between the big milestones of the plot;
# Aiming with pad, auto-aim;
# Ability to quickly replay missions;
# Flamethrower;
# No issues with loading or frame rate;
# Many details on the screen at the same time - cars, pedestrians, etc.;
# New wanted level - now you need to not only run away, but also damage the cars of the pursuers;
# Weather effects in real time, 24-hour day with a change of day and night;
# Many radio stations;
# 800,000 manually verified lines of game source code;
# Trains run on overhead rails from above, while pedestrian-vehicle life boils below;
# New objects on the map (for example, gas stations);
# Drugs are of great importance in GTA Chinatown Wars. This system is called "Drugwars" ("War on Drugs"). You can manage your inventory. Buy in one place, sell in another. This is a great way to make money in the game. People in need or, conversely, people getting rid of the goods will be marked on the map;
# There is an amphibious transport called "Sea Dragon" - it can travel both on land and on water, it looks like a tank.
---
GAME INFO
---
Game Name:
Grand Theft Auto: Chinatown Wars
Platform:
PlayStation Portable (PSP)
Developer:
Rockstar Leeds,
Publisher:
Rockstar Games