750 games PlayStation Portable



---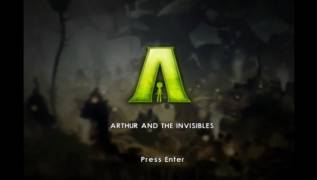 Arthur and the Invisibles
The game Arthur And The Invisibles offers to plunge into the mysterious world of adventure for the PSP console . The game is based on the animated film by Luc Besson. Players will get into the fantastic adventures of Arthur and his two friends, Selenia and Betamesh. The task for friends is to save the world of the Minimoys from destruction. Arthur And The Invisibles will show the world of the Invisibles and their inhabitants (about a millimeter tall) with bright, gorgeous special effects that clearly remind players of the movie. Gameplay in the game Arthur And The Invisibles revolves around three heroes and the player will be able to constantly progress in the game, correctly combining the actions and skills of friends. Solve various riddles of the world of the Minimoys. Players will be able to succeed if everything is done in a coordinated way, that is, they work together.
Game Features:
Arthur And The Invisibles tells the story of a boy named Arthur and his friends, Princess Selenia and Betamesha, who fight to save the world of the Invisibles from destruction.
The plot of the cartoon is taken from the book of the famous French film director Luc Besson, which was sold in the amount of 950,000 copies in France alone.
Minimoys are tiny creatures that are (according to the book) only a tenth of an inch (2.5 mm) tall.
Arthur And The Invisibles is filled with a variety of enemies, classic platforming elements and plenty of puzzles.
Somewhere in the land of the Mintputs lies an ancient treasure that will help save this fairy-tale world. You will need to combine the efforts of three friends in order to solve all the riddles (there will be more than 50 of them) and overcome the difficulties that they will encounter along the way.
The 20-hour gameplay of Arthur And The Invisibles harmoniously combines quest, adventure, racing, fighting and other genres.
---
GAME INFO
---
Game Name:
Arthur and the Invisibles
Platform:
PlayStation Portable (PSP)
Developer:
? tranges Libellules