750 games PlayStation Portable



---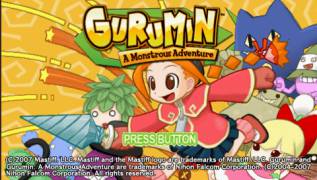 Gurumin: A Monstrous Adventure
In this game, you take on the role of a little girl named Parin, who has a rare gift - she sees ghosts. One day, when she was playing with her transparent friends, an evil ghost kidnapped one of them. To save his friend, Parin has to go on a long journey through forests, mountains, ruins and caves.
The surrounding world is fully interactive - during battles, damage can be inflicted not only on enemies, but also on any surrounding object!
The uniqueness of the game is a non-linear plot, several worlds and many landscapes, more than 90 items and over 40 types of opponents, fights with formidable Bosses, as well as a collection of Mini-games!
---
GAME INFO
---
Game Name:
Gurumin: A Monstrous Adventure
Platform:
PlayStation Portable (PSP)