750 games PlayStation Portable



---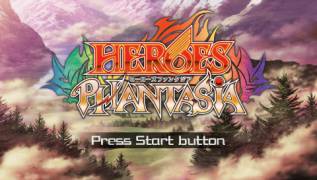 Heroes Phantasia
Heroes Fantasia is set in the real world and a world called Adorasu, the player forms a team of anime characters. In addition to using their own unique attacks in battles, the heroes will interact with each other in conversations.
The characters of the game are ten heroes of anime series. In particular, the choice fell on the anime "Slayers Revolution", "Orphen", "Rune Soldier", "ROD -Read or Die", "Sgt. Frog" (Keroro Gunso),
"Blood+", "s-CRY-ed, My-HiME", "Darker than BLACK" and "Darker than Black: Ryusei no Gemini"
---
GAME INFO
---
Game Name:
Heroes Phantasia
Platform:
PlayStation Portable (PSP)
Developer:
Namco Bandai Games
Publisher:
Namco Bandai Games