750 games PlayStation Portable



---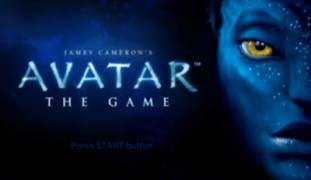 Avatar The Game
The official game based on the movie "Avatar" directed by James Cameron will show you Pandora in all her killer glory.
You will personally become a participant in the epic confrontation between the RDA corporation and the indigenous inhabitants of the planet - slender, graceful and in their own way beautiful men and women of the Na'vi race.
The struggle for resources for some and the holy war for their land for others will unfold before you in a series of incredible battles.
>> Amazing world.
Get to know Pandora from the inside, look at the magnificent and mesmerizing universe created by James Cameron from your own perspective.
>> Choose your side.
Fight for the troops of the RDA corporation or for the people of the Na'vi.
The former rely on firearms and military equipment, including aircraft and walking robots.
The latter use primitive weapons, but live in harmony with nature - a variety of representatives of the rich fauna of the planet fight on their side.
>> Everything for the war.
More than 60 types of weapons and 20 skills make the battles truly grandiose and uncompromising.
Your own hero. Create a character and develop it as the game progresses, giving it new abilities.
>> On horseback and on wheels.
Use military equipment and outlandish mounts that you could not have imagined before visiting Pandora!
---
GAME INFO
---
Game Name:
Avatar The Game
Platform:
PlayStation Portable (PSP)