750 games PlayStation Portable



---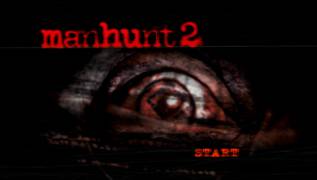 Manhunt 2
For six years spent in a psychiatric hospital, Daniel Lam lost his mind more than once. A degree, a prestigious job, a loving wife and two small children - what is it? The fruit of an overactive imagination or a past life left outside the damned hospital? Blurred memories of participation in a secret experiment, of testing neurological weapons and hundreds of psychopathic killers locked up in these walls ... From month to month, questions tormented the mind, which vainly searched for answers. But one day the Pickman project entered the next phase.
Get ready for a return to the world of shocking brutality and unprecedented scenes of violence! A new bloody drama unfolds in the Dixmore mental hospital, where the most dangerous killers, maniacs and rapists have escaped to freedom. Having become guinea pigs in an experiment on the human psyche, they have lost all moral values ​​and feelings. Executions and torture - that's what gives former prisoners genuine pleasure. But how to get out of this nightmare for those who have not completely lost their minds? The answer to this question remains to be found by Daniel and you!
Dr. Pickman's Mystery! The hero was one of the first to be tested with neurological weapons, and now his head is a complete mess. But what exactly happened to Daniel? The "marine" knot of plot twists and turns will lead you to a very unexpected denouement.
Cats and mice! In the world of Manhunt, only the most skilled hunters survive! Do not forget to look around and try to catch the eye of others less often. But if you are still noticed - get ready to fight. From its outcome will depend on who will be the victim this time!
It's not just guns that kill! Now executions can be performed in special places using improvised means and mechanisms. Look for traps and lure opponents there. New executions will amaze even the most experienced players!
A hundred ways to die beautifully! There are three levels of attack for baseball bats and other cutting, stabbing, and firearms. As a result, you get dozens of the most brutal, bloody and shocking opportunities to finish off the enemy!
Attention! This game is not recommended for people with an unbalanced psyche, children and pregnant women.
---
GAME INFO
---
Platform:
PlayStation Portable (PSP)
Developer:
Rockstar Leeds
Publisher:
Rockstar Games