750 games PlayStation Portable



---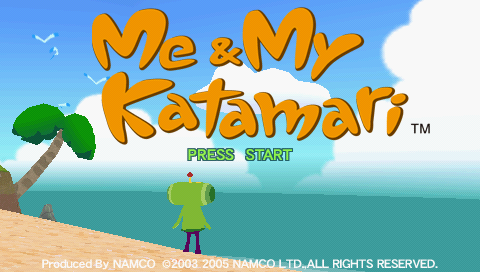 Me & My Katamari
Who said that the time for original discoveries has passed? Do you think that all games are similar to each other like twin brothers? Tired of looking for something unusual, fresh, new? Consider that the search has stopped for a while! Me & My Katamari will give you many hours of amazing, unlike anything else!
The King of All Cosmos continues to fill the sky with stars, which he himself once extinguished. What is a star? A giant hot ball, according to scientists. Your task is to collect enough huge balls for the King to throw them into the sky. But where to get giant spheres? The problem will be solved by Katamari, a small ball, on the sticky sides of which any garbage sticks. The longer and farther you roll the ball, the larger objects stick to it. In Me & My Katamari you will be able to "roll out" houses, cars, even the Eiffel Tower will not resist a solid Katamari!
Choose any hero! At your service is the son of the King of All Cosmos, the young prince, and his funny princess cousins. All the characters are made in an extremely original and stylish way, you have never seen anything like it!
Dress up your hero! The most diverse clothes and masks can be worn on the body, head and face of the character, your chosen one will always be unique!
Ride Katamari anywhere and everywhere! Me & My Katamari offers trips around the world, you will visit large cities and distant tropical islands.
"Catamari" is more fun with four! Together with your friends you will light more stars. Ride your katamari wirelessly, the network mode on the PSP works via Wi-Fi.
Don't like pacifism? No problem! Me & My Katamari includes a combat mode! Show everyone who is the best catamaran driver!
Unusual music will be remembered for a long time! It remains only to bow to the composers, the melodies turned out to be as unusual as the game itself. They literally drag you into the wonderful world of funny little men, beautiful gardens and constantly spinning balls...
---
GAME INFO
---
Game Name:
Me & My Katamari
Platform:
PlayStation Portable (PSP)