750 games PlayStation Portable



---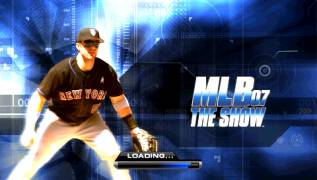 MLB 07: The Show
The MLB The Show series is the only baseball simulation game officially licensed by the Major League Baseball Players Association. It seems that each next version of the sports simulator should differ very little from the previous one, but MLB'07: The Show will prove that the developers did not get paid for nothing for a whole year. It is natural that every sports simulator strives to get as close as possible to television broadcasting in terms of quality, and in 2007 the leading baseball series took a big step in this direction.
In addition to the traditionally polished gameplay in MLB'07: The Show, the animation created using motion-capture technology has been significantly improved, many new story clips have been added that contribute to the integrity of the perception of the game, and the game-torrento.org mode of the match broadcast has been significantly improved - added camera, commentary has become more realistic, adapting on the fly to all the ups and downs on the baseball field.
Features of the game MLB 07: The Show:
Separate warm words deserves the commentary system, which completely controls the game and constantly gives out only relevant and incredibly successful remarks.
The team management mode has also been improved in the game, squad updates can be downloaded, and up to 32 players will be supported in the multiplayer mode of the tournament.
---
GAME INFO
---
Game Name:
MLB 07: The Show
Platform:
PlayStation Portable (PSP)
Developer:
SCE Studio San Diego