750 games PlayStation Portable



---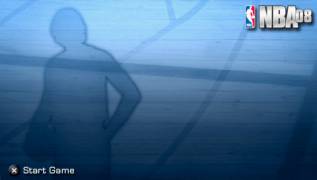 NBA 08
"We've gone over 80 percent of the foundation on which the entire NBA Live series is built. If before the changes were purely cosmetic in nature, now we have reached the holy point - to the gameplay, "says EA Canada about their new game. Of course, NBA Live 08 has a great chance of becoming the best basketball game.
First of all, it conquers with incomparable animation. The developers abandoned wooden scripts, borrowing a physics engine from Madden NFL. "There are several hundred moves for every basketball player. Moreover, the computer itself recognizes the "situation" in which the virtual athlete has fallen, and selects the desired animation. As a result, the game looks much more natural, more and more like a television broadcast, "the developers boast of the achievements. Indeed, even seasoned basketball fans find reasons to compare NBA Live 08 to the TV picture. In the appendage prettier the ball itself. "Gamers have complained that the ball moves and flies unnaturally, like a balloon. Now everything is different, "says EA Canada.
Next, you should pay attention to improved management. And then help came from NBA Street. Basketball players themselves obey the player even better, accurately repeating the movements of the controller. Another interesting novelty is Hot Spots, or, in Russian, "hot spots". If you hold down the left shift while attacking, the court will turn into a multi-colored geometric grid. Each color on it helps the gamer find the best position to hit the ring. From the blue zones, almost all the shots will go "into milk", from the yellow zones the chances of hitting 50 to 50, and the red ones are the striker's favorite points: from them the basketball player puts 9 balls out of 10 into the ring. It remains to be hoped that the gameplay will not succumb to the "who run into the hot zone faster and throw the ball," will not make NBA Live 08 straight forward.
But one in the field is still not a warrior. "We deliberately introduced a team balance system into the game, which is responsible for the interaction of athletes. In NBA Live 08, it will be much more difficult to turn the tide of a failed match with superstar solo performances than with skillful transfers. Defenders play tighter, there is much less freedom for singles. Teamwork, tactics and understanding of the situation come to the fore, "the developers continue to reveal the secrets.
In the new mode, Dynasty Mode, more attention will go to young players, their career and professional growth. "We do not promise anything fundamentally new compared to the previous parts of the series. The main goal is to create a strong playing base, and only then hang it with beautiful ruffles. - That's all that the journalists have achieved from the representatives of the studio.
---
GAME INFO
---
Platform:
PlayStation Portable (PSP)
Developer:
SCE Studio San Diego