750 games PlayStation Portable



---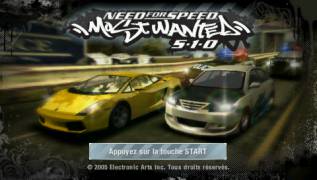 Need for Speed: Most Wanted 5-1-0
Need for Speed: Underground has shaken up global pop culture twice already. In a rare city you will not see now "charged" cars and their young owners, surrounded by desperately beautiful girls. At night, motors roar on the avenues and brakes screech. "Toyota", "Subaru", "Mitsubishi", "Honda" dazzle with chrome and xenon headlights. But this reality will never be compared with the sparkling luxury of Need for Speed. Are you ready for the third stage? Before you another leap forward! In clubs of hot steam, shrouded in the smell of heated rubber.
Need for Speed: Most Wanted brings with it the banner of a new revolution! Open tracks, insidious cops, fabulously expensive cars! Need for Speed: Most Wanted is a world of speed, risk, luxury and crime.
All paths, all directions are open to you. In Need for Speed: Most Wanted, the racer roams freely around the city and can easily get into both industrial and residential areas.
The city lives its own life. Heavy traffic and even traffic jams are common, but when the police are on your tail, dummies and narrow lanes are your main allies.
Completely new gameplay. Previously, we only needed a reaction to slip between cars at breakneck speed. Now you need skill. You can shake off the chase from the tail only with a virtuoso stunt from the category of aerobatics.
Chrome, shine and perfection. The car still remains a means of self-expression and in the hands of a craftsman turns into a work of art. Need for Speed: Most Wanted also offers the widest range of engine tuning options.
The "black list" beckons and frightens. By defeating rivals, you pave the way to the racing elite of the city. Having defeated the local "kings", the newcomer will be at the top of the "Black List", for which he is honored, respected, but also the increased attention of law enforcement officers.
---
GAME INFO
---
Game Name:
Need for Speed: Most Wanted 5-1-0
Platform:
PlayStation Portable (PSP)
Publisher:
Electronic Arts