750 games PlayStation Portable



---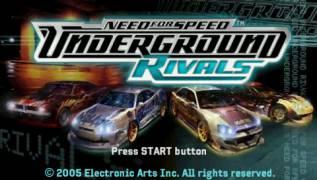 Need for Speed: Underground Rivals
Fans of illegal racing can now enjoy the speed and lack of obstacles, wherever they are - Description of a subway car or Description of a traffic jam on the way to work. PSP and the new game of the famous NFS racing series will give you the opportunity to escape from the hustle and bustle and immerse yourself in the description of the world where speed, adrenaline and money rule.
The top 20 cars are tuned "sports cars" from Japan and American monsters with a herd of wild horses under the hood. All cars can be modified without restrictions - increase power, install expensive acceleration and braking systems, etc.
From new alloy wheels and low-profile sports tires to neon lights and stylish airbrushing, you are waiting for the widest and already standard for the NFS gaming series auto-tuning options. But all this requires money, which can be obtained in only one way - by winning and setting records in each race.
10 racing tracks - all of them differ in graphics, dynamics and optimal driving style. The virtual world of night racing is beautiful and dynamic.
Multiplayer mode is supported - up to 4 players simultaneously via Wi-Fi. You can arrange competitions on one PSP, playing in turn.
With the built-in EA Pocket TRAX media player, you can enjoy the game's soundtrack composed by the masters of electronic music (33 exclusive tracks) and watch two music videos from Soulwax and The Donots.
---
GAME INFO
---
Game Name:
Need for Speed: Underground Rivals
Platform:
PlayStation Portable (PSP)
Publisher:
Electronic Arts