750 games PlayStation Portable



---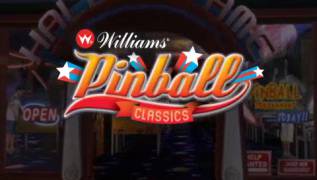 Pinball Hall of Fame: The Williams Collection
Crave Entertainment is pleased to present the second game in the Pinball Hall of Fame: The Williams Collection series, featuring years of unadulterated gameplay and eight tables from the golden era of pinball, modeled with great care and attention to detail.
This time, Crave Entertainment employees worked closely with Williams, which is almost the most famous pinball table manufacturer in the world. In the 70s of the last century, Williams was also engaged in the production of arcade machines - you do not need to be seven spans in your forehead to guess that the machines were also pinball. So, Crave Entertainment brings the most famous Williams tables to their new game, among them will be familiar to pinball fans Gorgar (the world's first pinball table), Black Knight, Space Shuttle and others. As planned by the developers, Pinball Hall of Fame: The Williams Collection should return players to the sweet time of the 80s.
At the beginning of the game, you will have access to four tables, while the rest will open as you progress and collect the required number of points. Arcade and Challenge modes will keep you busy for a long time, and in multiplayer you can have fun with friends.
---
GAME INFO
---
Game Name:
Pinball Hall of Fame: The Williams Collection
Platform:
PlayStation Portable (PSP)
Developer:
FarSight Studios
Publisher:
Crave Entertainment