750 games PlayStation Portable



---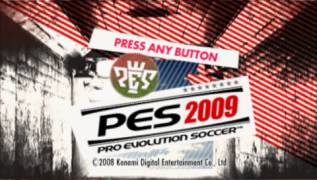 Pro Evolution Soccer 2009
Pro Evolution Soccer 2009 brings virtual and real football even closer. The series, known for its attention to detail and meticulous reproduction of every nuance of the legendary game, takes another step towards excellence. Athletes do the same tricks on the field that glorified real football players. At the same time, managing players is not at all difficult - a significantly improved control system will allow even beginners to quickly get used to it, not to mention loyal fans of the series.
The next season will introduce you to new game modes and help you organize your own match, fully consistent with your ideas about the perfect football. Advanced artificial intelligence, new tricks in the arsenal of athletes, improved ball physics, improved camera - all this makes Pro Evolution Soccer 2009 an ideal game for big football fans. If you are not familiar with the football simulation genre, PES 2009 will be an excellent opportunity to correct this omission.
Live footballers. The appearance of the players has been significantly improved. The appearance of each of them is worked out to the smallest detail, and smooth, believable movements make you believe that there are real people on the screen!
Smart team. Thanks to Teamvision AI technology, virtual athletes behave smartly. Friendly football players help the player in attack and defense, and also change tactics depending on the situation.
Simple control. To carry out a sophisticated technique and throw out an ingenious feint, you do not need to get confused in long button combinations. Virtuoso blows are made with one easy movement.
"Honest" ball physics. The behavior of the ball is logical and easily predictable, as it obeys real physical laws. It is affected not only by gravity, but also by wind and humidity.
Photorealistic stadiums. Life is in full swing not only on the field, but also in the stands. Virtual stadiums are almost indistinguishable from real ones.
Close-up and panorama. The new vertical camera provides a convenient panoramic view and automatically approaches the field during the "critical" moments when the opponents go one on one.
Become a legend. In Become a Legend mode, you can build a career as a professional midfielder or striker. Start your journey by playing in a small club and gradually make your way to the legendary teams! You can transfer your hero to Legend online mode and take part in matches with other players.
Easier and truer. Trading in the Master League mode has become easier, and the skill of the players is now affected not only by their physical characteristics, but also by their mood!
---
GAME INFO
---
Game Name:
Pro Evolution Soccer 2009
Platform:
PlayStation Portable (PSP)