750 games PlayStation Portable



---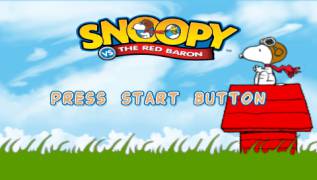 Snoopy vs. Red Baron
Snoopy vs the Red Baron can be attributed to a number of battle games, which, however, surprisingly combine air battles, collisions with a "sweet" comic style. The game's plot unfolds from Snoopy's fantasy of being a dog soldier on the battlefields of World War I, and then goes on to describe how his dream came true.
This is far from the only positive feature of the game: the game also pleases with its thoughtfulness, compact storyline and ease. Most of the levels are reminiscent of Starfox 64, but on a larger scale and with different objectives. Between levels, you can use the money you earn during missions to buy new rockets, planes, and unlock new characters. The game is generally aimed at a child audience, so the generally accepted laws of physics are not respected, for example, do not worry if you hit the ground or other solid object: you will just gently bounce off it, taking a little damage.
This time, a funny dog ​​named Snoopy lay down to rest in his booth and did not notice how in a dream he turned out to be an air ace of the First World War, who, while driving his biplane, will destroy the enemy - Red Baron. It is impossible not to note the play on words that underlies the plot of this game - after all, in English, a dog fight and air combat are denoted by the word dogfight. The player will have access to more than 50 missions taking place in 6 locations, 25 different types of weapons for combat aircraft, often very funny.
---
GAME INFO
---
Game Name:
Snoopy vs. Red Baron
Platform:
PlayStation Portable (PSP)
Developer:
Smart Bomb Interactive
Publisher:
Namco Bandai Games