750 games PlayStation Portable



---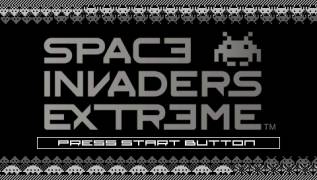 Space Invaders Extreme
Defend the planet and repel fierce alien attacks in a new version of the classic game.
Enjoy a simple and addictive game like never before. Shoot, attack, repel attacks and smash all the aliens on the screen. After destroying the battalion of invaders and defeating the Boss, players move on to the next episode, where they are waiting for different types of aliens, each with unique abilities.
Fantastic graphics take SPACE INVADERS to new heights.
Interactive, multi-directional audio and synchronized effects perfectly match the rhythm of the music.
Musical compositions performed by famous musicians and DJs, including Sugiurumn, Wall Five, Dj Aki, Atom & Masaki Sakamoto and Altz.
---
GAME INFO
---
Game Name:
Space Invaders Extreme
Platform:
PlayStation Portable (PSP)