750 games PlayStation Portable



---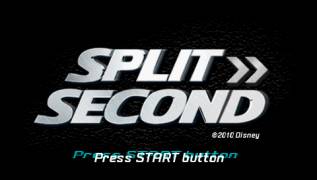 Split/Second
This game combines the best traditions of such games as Need For Speed, Motorstorm and, in part, Burnout. The main goal of the game is not just to overtake the opponent and reach the finish line first, but to survive in the hell that is happening during the race on the screen of your console. It is difficult to describe the gameplay in words, it is better to play this arcade carbon monoxide in person.
A feature of this racing simulator is the ability to influence the course of the race by changing the terrain of the track. For example, you can bring down a plane on rivals or open a detour by destroying a building that blocks it. To cause disasters, a scale is used that fills up when performing tricks such as ski jumping and drifting.
The portable version from Disney Interactive, unlike versions from older platforms, gives players new tracks and game modes, as well as the possibility of cooperative races for 2-4 players through a direct Ad-Hoc connection.
---
GAME INFO
---
Platform:
PlayStation Portable (PSP)
Developer:
Black Rock Studio
Publisher:
Disney Interactive Studios