750 games PlayStation Portable



---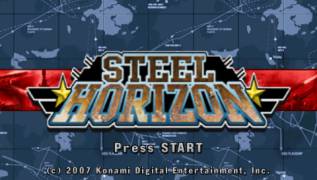 Steel Horizon
Combining elements of real-time strategy and turn-based strategy, Steel Horizon will give the player the opportunity to take control of the naval flotilla during the Second World War. Steel Horizon will offer players to get used to the images of historical figures and take part in the most famous naval battles of the time. At the beginning, the player will be under the control of 3 super-secret warships. As you progress through the game, you will upgrade your fleet and increase the number of ships. At your disposal will be battleships, cruisers, destroyers, aircraft carriers, submarines and other ships, the individual characteristics of each of which will be used by you to defeat the enemy and capture new ships.
In Steel Horizon, the player will be able to feel like an admiral of one of the three secret American fleets that must save the world from destruction. At your disposal are aircraft carriers, battleships, destroyers, submarines and many other naval units.
The scenario of the game is inspired by the naval battles of World War II. The developers promise more than 20 exciting and challenging tasks and the story of a mysterious organization that, pulling the strings of the governments of different countries, unleashed a bloody war.
In the multiplayer mode via Wi-Fi, you can compete with your friends. After completing 10 additional tasks for the multiplayer game mode, bonuses will open for you to improve the characteristics of the ships of your fleet.
Water battles will unfold in real time and in full 3D. The developers promise impressive visual effects, a convenient gaming camera and an intuitive interface, elements of a turn-based strategy and real-time battles.
---
GAME INFO
---
Platform:
PlayStation Portable (PSP)