750 games PlayStation Portable



---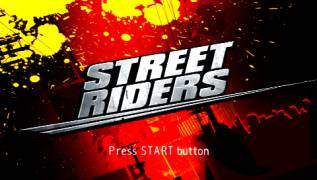 Street Riders
In Street Riders we are waiting for a hurricane mixture of high-speed racing and a real struggle for survival. You will have to simultaneously drive a powerful car and shoot at opponents, leaning out of the window. And this is a definite plus - unsuccessful driving can be compensated for by accurate shooting. For more variety, the game has an online mode. It is even possible to control the car divided between the players and shoot competitors.
Street Riders for PSP:
-The game consists of 66 missions and 14 modes, including a network mode that can be played simultaneously by four people.
-In team mode, you can team up with someone, dividing the duties of the driver and shooter between themselves to increase the efficiency of completing levels.
-There are 45 missions in multiplayer mode.
---
GAME INFO
---
Platform:
PlayStation Portable (PSP)