750 games PlayStation Portable



---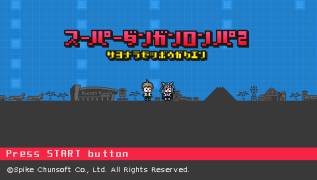 Super Dangan Ronpa 2: Sayonara Zetsubou Gakuen
Sandy beach, blue sky, white clouds... sparkling sea.
The students of the school arrived on a school trip to the southern island of Jabberwock, better known as the resort area, but were trapped on the island. Shkolota will leave the island on the only condition, KILL.
Suspicions.Insanity.Extreme conditions, ultra-class high school murder begins!
---
GAME INFO
---
Game Name:
Super Dangan Ronpa 2: Sayonara Zetsubou Gakuen
Platform:
PlayStation Portable (PSP)