750 games PlayStation Portable



---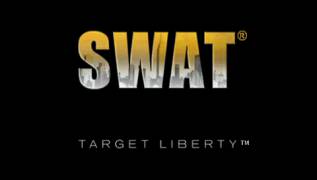 SWAT: Target Liberty
International terrorism is the sword of Damocles hanging over the head of all mankind. The leading powers have to unite in order to jointly resist this evil. But sometimes attackers go the same way, pursuing their invariable goal - to inspire horror and sow panic through terrorist attacks. The Korean Crime Triad and Al-Qaeda have colluded to unleash the catastrophe of the century - detonate a nuclear bomb in downtown New York!
Only the intervention of real professionals who have been in hundreds of risky alterations can save millions of innocent citizens, so the SWAT team is back in business. In the role of Officer Kurt Wolf, you will lead an elite squad of experienced fighters who will always cover you in battle and complete tasks of any complexity. And the operation is not going to be easy, because the team needs to minimize losses both among the hostages and among the terrorists - the criminals must answer to the fullest extent of the law. Using tactical tricks and the most modern weapons, only you are able to prevent a nuclear cataclysm!
Huge tactical possibilities! Properly manage your subordinates with a rich set of clear orders, go behind enemy lines, use non-standard solutions, and victory will be on your side.
Battles are not repeated twice! Each time at the start of the same operation, the location of the opponents changes. To successfully complete the mission, you need to look for new ways to solve the tasks - there is no time to be bored here!
Cutting edge graphics! On the screen of the pocket console you will see everything that modern technology is capable of. Such quality of special effects and detailing of the environment could only be given out by bulky computers!
Professional growth above all! To complete the task, you do not need to kill everyone in a row. Arrest terrorists and earn precious points to improve the skills of your fighters.
Challenge your friends! Using the extensive features of the level generator, you can create dozens of unique arenas. Call your friends and arrange a real tactical battle!
---
GAME INFO
---
Game Name:
SWAT: Target Liberty
Platform:
PlayStation Portable (PSP)
Publisher:
Sierra Entertainment