750 games PlayStation Portable



---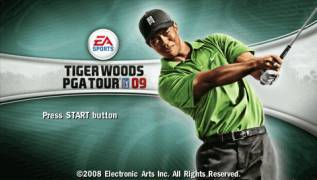 Tiger Woods PGA Tour 09
Golf is considered the sport of aristocrats, but times are changing, and ordinary boys and girls take to the field with neatly cut grass. They play for their own pleasure, compete in accuracy and dexterity, sending balls into the holes with accurate shots. It is from such "amateurs" that "stars" of the first magnitude are often obtained, setting new records and inventing fresh tricks. With the Tiger Woods PGA Tour 09, you can experience the joys of big golf in person from the comfort of your own living room!
A huge set of different-sized clubs, a neat field and attentive spectators settled right at your home. It is enough to start the game to find yourself in the center of exciting competitions, where the main rival is not another athlete, but your own nerves and patience. Victory over yourself means victory in the championship! Your opponents will be the best players on the planet, but by carefully listening to the instructions of Tiger Woods himself, you will certainly prevail.
Create your image! You are free to choose from numerous characters, "stars" of world-class golf, among which Tiger Woods himself takes pride of place.
Learn to control emotions. Golf should be played with a cool head and a sober mind. Special mini-games will help to cultivate endurance and develop self-control.
From scratch. Each player is a mature personality with their own unique characteristics and attributes that cannot be changed. But if you have designed a hero from scratch, you can develop the necessary skills yourself.
Grand Championships. Any tournament is a difficult struggle for several days, which requires remarkable endurance. Gather your strength as three championships are waiting for you - PGA Tour, FedExCup and Tiger Challenge.
Clubs for every taste. You are free to join the ranks of any of the clubs represented in the game. But in order to become its pride and property, it is necessary to make every effort and become more proficient in the art of golf, having mastered new strokes and tricks.
Professionals against you! Your opponents are world-famous "stars" who constantly flicker in the lists of the best golfers: Tiger Woods, John Daly, Vijay Sine, Annika Sorenstam, Natalie Galbis, Christy Kerr and Morgan Pressel.
---
GAME INFO
---
Game Name:
Tiger Woods PGA Tour 09
Platform:
PlayStation Portable (PSP)