750 games PlayStation Portable



---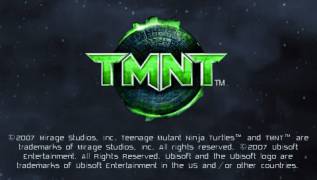 TMNT - Teenage Mutant Ninja Turtles
An army of alien pests, thugs and inveterate hooligans triumphantly marches through the streets of New York, accompanied by fighters from powerful criminal syndicates. The metropolis was overwhelmed by a wave of violence. Now the words "calm" and "safety" are linguistic atavisms inherited by the modern toothy, tailed, purring and biting population of city streets from former residents. Millions of citizens, fed up with the dirty tricks of monsters, have already submitted a peremptory application to the heavenly office with a request to send a special, reinforced detachment of Angels of Vengeance to earth. The time has come for the triumphant return of the brave four fighters for justice. Teenage Mutant Ninja Turtles inflict a new blow on arbitrariness and are ready to bring down the entire arsenal of ancient Japanese mercenaries on the heads of troublemakers.
Features of the game TMNT: Teenage Mutant Ninja Turtles 2007:
- Four iconic game characters. Comprehend all the subtleties of ninja skill with Leonardo, Donatello, Raphael and Michelangelo and become an unsurpassed master of ninjutsu;
- Each of the protagonists has a unique set of combat skills;
- Advanced "acrobatic navigation" - breathtaking jumps from roof to roof, deadly stunts and skirmishes on top of skyscrapers. Climb walls of buildings, dive into sewer pipes, fight enemies in labyrinths of city streets;
- System of command interaction. Unite turtles to storm especially important and carefully guarded objects;
- Villains from the movie and the original comics - the soldiers of the Foot Clan and the Red Dragon gang, as well as dozens of other opponents have already challenged you.
---
GAME INFO
---
Game Name:
TMNT - Teenage Mutant Ninja Turtles
Platform:
PlayStation Portable (PSP)
Developer:
Ubisoft Montreal