750 games PlayStation Portable



---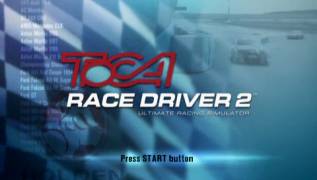 TOCA Race Driver 2: The Ultimate Racing Simulator
TOCA Race Driver 2 is a beautiful and realistic racing simulator, which is a sequel to the notorious TOCA Race Pro. Authentic tracks and reliable behavior of cars, the noise of tuned engines and the smell of burnt rubber - all this for you, lovers of high-speed driving on expensive cars.
Features of the game:
- 33 championships in 15 types of motorsport.
- 35 high speed cars including Ford GT, Aston - Martin Vanquish, Jaguar XKR, Nissan Skyline and AMG-Mercedes CLK.
- 52 tracks located in 30 racing locations.
- More than 20 cars fighting for the championship on the same track.
- Stunning graphics engine.
- Sophisticated physical behavior model and realistic car damage model.
---
GAME INFO
---
Game Name:
TOCA Race Driver 2: The Ultimate Racing Simulator
Platform:
PlayStation Portable (PSP)