750 games PlayStation Portable



---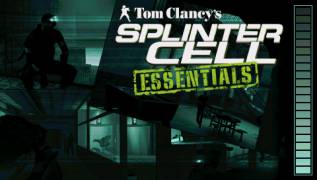 Tom Clancy's Splinter Cell: Essentials
Tom Clancys Splinter Cell Essentials takes the player deep into the history of the Splinter Cell Saga. The game will allow the player to try new levels and challenges specific to the PSP!
After Fisher finds out about his daughter's death, he disappears to everyone. When Third Echelon security agents finally find Fisher in New Orleans, their worst forebodings are confirmed. With the help of a hidden camera, it is possible to obtain photographs of Sam Fisher in the company of Emile Dufraisne, a well-known terrorist who is on the international wanted list. Third Echelon wants an answer to the question - why did their best agent decide to cooperate with the terrorists? But Fischer has an explanation for what is happening that no one could have expected ...
Features of the game:
The game takes you back to the most interesting moments of the series Splinter Cell, telling previously unknown details.
atmospheric locations.
A combination of stealth and action elements in the gameplay. The gameplay is optimized for the features of the portable console.
Arsenal of superspy tools.
---
GAME INFO
---
Game Name:
Tom Clancy's Splinter Cell: Essentials
Platform:
PlayStation Portable (PSP)
Developer:
Ubisoft Montreal