24 games Virtual Boy



---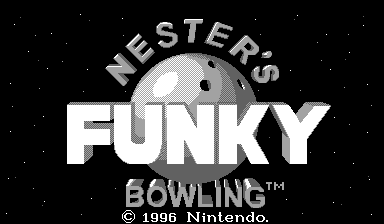 Nester's Funky Bowling
Long ago, a plucky little boy named Nester dwelt in the comic pages of Nintendo Power. It's time to get down to business and he's making his debut in the first 3D bowling alley! Nester and his twin sister Hester will definitely keep you entertained, trust me!
This bowling alley combines polished gameplay with great graphics and good humor.
Depending on how successful (or unsuccessful) the blow turned out, the heroes either swear angrily or grin maliciously; this action looks very, very funny.
You can play against the computer or with each other (which is also important). The gameplay is quite diverse (at least for bowling), so it won't get boring soon.
---
GAME INFO
---
Game Name:
Nester's Funky Bowling
Platform:
Virtual Boy (VBOY)