24 games Virtual Boy



---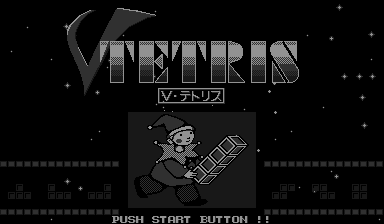 V Tetris
Classic Tetris, containing as many as 3 modes. Let's consider each separately.
Here, at the beginning, we are asked to choose the speed of falling blocks. If you consider yourself a slow tractor driver, then I advise you to start from the first speed. If Tetris is life for you, then turn it on to the fullest!
Here, in addition to the speed, you can also configure the number of blocks already available at the start of the game. Everything else is similar to the first mode.
But this is already interesting! The trick of this Tetris is that the playing field is much wider than the visible area, so for a complete view you need to "scroll" this same field. This is the main attraction of the game.
You can also note good graphics and good 3D effects.
---
GAME INFO
---
Platform:
Virtual Boy (VBOY)
Genre:
Logical game. Puzzle