24 games Virtual Boy



---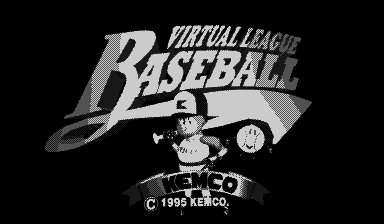 Virtual League Baseball
Baseball simulator with good graphics. If you want to see what Virtual Boy can do in terms of animation, check out Virtual League Baseball. Choose your favorite team from 18 National Teams and 3 Continental Leagues!
Unfortunately, the small screen leaves its mark on the gameplay. At some points in the game it is not entirely clear what is happening on the field...
In the Japanese version, the characters are slightly changed. Virtual League Baseball was meant to be a two-player game, however, this feature has been disabled.
---
GAME INFO
---
Game Name:
Virtual League Baseball
Platform:
Virtual Boy (VBOY)