24 games Virtual Boy



---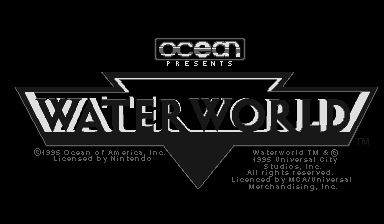 Waterworld
There was such a film - "Water World". If anyone remembers, this extremely expensive project failed miserably at the box office.
Probably, the developers of the game of the same name on the Virtual Boy were guided by this fact when they sculpted this creation.
Completely slurred gameplay without any hint of playability, "jerking" enemy sprites and a literally black sea from which you absolutely don't want to save people - that's what awaits you in the worst game on Virtual Boy...
Our future, as always, is not the most rosy. The displacement of the Earth's poles has led to worldwide flooding. A handful of survivors huddle on the Atoll - a floating island, lead a peaceful life, carefully storing water and growing vegetables. Kuryagi, led by the Deacon, unlike them, are better equipped and more mobile, so they like to play locust. What happened next - you all know.
---
GAME INFO
---
Platform:
Virtual Boy (VBOY)