24 games Virtual Boy



---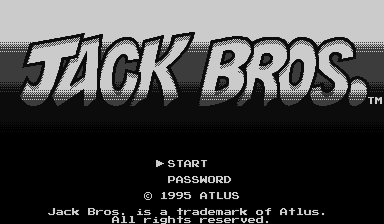 Jack Bros
Every year, on Halloween morning, the portal to the Fairy World opens. This year, pests - Jackie Brothers decided to travel to our world. But if they don't return before midnight, they will never be able to enter their world again!
Very fun and unique game. At the beginning, we are offered a choice of three characters, each of which has unique weapons and abilities. Jack Frost can throw snowballs, Jack Lantern can throw fireballs, and finally Jack Skelton is a knife expert. Having decided on the main character, we set off on a journey, which is a sequence of floors. To go to the next floor, you need to collect all the keys. Naturally, there are enemies; this is where all the skills and abilities of the Jack brothers will be needed. All this action is accompanied by very pleasant to the ear music.
The difficulty of the game is extremely low at the beginning, but as you progress, it increases significantly.
The main disadvantage is, perhaps, the shortness of the game. In the rest - everything is on the level.
---
GAME INFO
---
Platform:
Virtual Boy (VBOY)