24 games Virtual Boy



---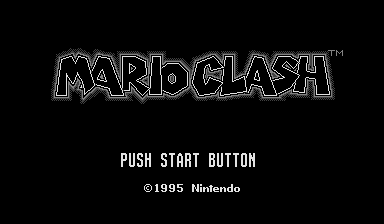 Mario Clash
Clash House Tower has been taken over by the bad guys! Now Mario must kick them out by throwing turtle shells at them!
Mario Clash is a remake of the classic NES game Mario Bros. (not to be confused with Super Mario Bros.). The meaning is simple: you need to destroy all the walking insects on the level by throwing turtle shells at them. The action becomes more difficult from level to level.
What has changed in this game after porting it to the Virtual Boy? Firstly, the save was gone... Yes, now the collection of points (the main goal of the game) is not such an interesting task. Secondly, the sounds were completely corrupted. Finally, thirdly, management deteriorated.
---
GAME INFO
---
Platform:
Virtual Boy (VBOY)