750 games PlayStation Portable



---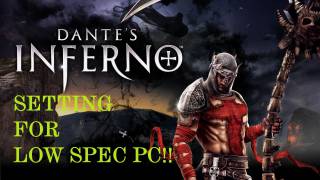 Dante
The game is based on one of the greatest literary works - the medieval poem by Dante Alighieri "The Divine Comedy".
It is believed that it was this work that largely shaped the Western concept of purgatory and hell. The poem presents a vivid allegorical image of the Christian afterlife and hellish torments.
The plot of Dante's Inferno is based on the first part of the poem, in which Dante goes to hell to return the soul of his beloved Beatrice, who was kidnapped by Lucifer himself. The main character has to go through nine circles of hell - limbo, voluptuousness, gluttony, greed, anger, heresy, violence, deceit and betrayal...
---
GAME INFO
---
Platform:
PlayStation Portable (PSP)
Developer:
Visceral Games
Publisher:
Electronic Arts