750 games PlayStation Portable



---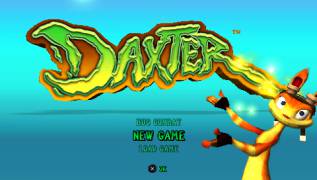 Daxter
Jak and Daxter are as popular with gamers as Van Damme and Stallone are with moviegoers. The inseparable couple went through fire, water and copper pipes, withstood the most difficult trials with honor and did not lose their sense of humor. Except Dexter isn't laughing right now. One of the many enemies kidnapped Jack, and Dex has no idea where to look for a friend. But he is determined to free his partner and punish the villains. .
Daxter, developed exclusively for the PSP, takes the series to the next level. For the first time, the protagonist of dangerous adventures will be Dex, who previously always remained on the sidelines. The modest size of the funny animal does not make its existence any easier, but righteous anger and perseverance sweep away all obstacles. However, without your support, the daredevil will have a hard time. What are you waiting for? Jack and Dexter need your help again!
Game features: The
hero is confronted by giant bugs! Predatory insects are able to break it into small pieces. Fortunately, Dex is agile and agile, the main thing is not to yawn!
Everything is not as simple as it seems. The plot of the game is worthy of a film adaptation. History is replete with unexpected discoveries and incredible events that turn everything upside down. During his travels, Dex finds himself in Haven City, discovers a lot of clues that suggest the location of a friend, and suddenly finds out that he is looking for Jack in the wrong place.
An exciting journey awaits you. Twenty-five episodes are spread over fifteen levels. Pieces of the real world in the game are mixed with the illusory reality that Dexter reveals in a dream.
You have never seen such a weapon! Jack and Dexter have always been original. Face-to-face with the dangers, Dex did not lose face. The hero's arsenal includes the versatile Fly Swatter, Spray that easily turns into a flamethrower, and many other unusual weapons.
Help Dex together. Thanks to the wireless WiFi connection, the adventure can be played by two to four players.
---
GAME INFO
---
Platform:
PlayStation Portable (PSP)